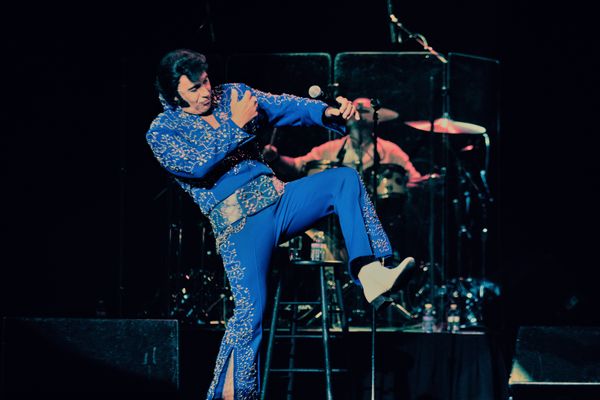 Jesse: Award-winning Elvis Tribute Artist and Entertainer


Jesse Garron fills a void for those who have never seen an Elvis concert...and even those that have. 
Jesse uses the name of Elvis' twin brother who died at birth - in the most respectful way. He knows there was only one Elvis.  His show is a tribute to the man and his legacy.  He was named, "The Closest Thing to the King" by a reporter who saw his live concert back when he first started. The term stuck and to this day is reinforced by audiences after every show.
Jesse comes from a family of singers and musicians and has an impressive vocal range. Inspired by Elvis at the age of four, Jesse was always mesmerized by Elvis' magnificent voice and intrigued by everything Elvis from his music to his movies.  Despite being teased by his peers, Jesse stayed true to his idol.  He got his first break to pay him tribute at the age of 17 in a high school talent show where he packed the house and won the popular vote. Club owners later discovered him and encouraged him to sing in larger venues.
Since his first tribute performance in 1997, Jesse has grown to serve venues across the country performing to sold out audiences.  He has been invited to perform for the United States Embassy in Algiers and caught the attention of legendary Elvis guitarist, James Burton, after a performance in Louisiana.  Audiences who have seen Elvis in concert and other Elvis tribute shows are amazed by Jesse's portrayal.  Even those with close personal ties to the Presleys are impressed by the likeness.  This professional show has prompted billboards, live on-air radio interviews, television promotions and feature articles in print media nationwide.  In 2019, he was inducted into the International Elvis Tribute Artist Hall of Fame for his dedication to keeping Elvis' legacy alive.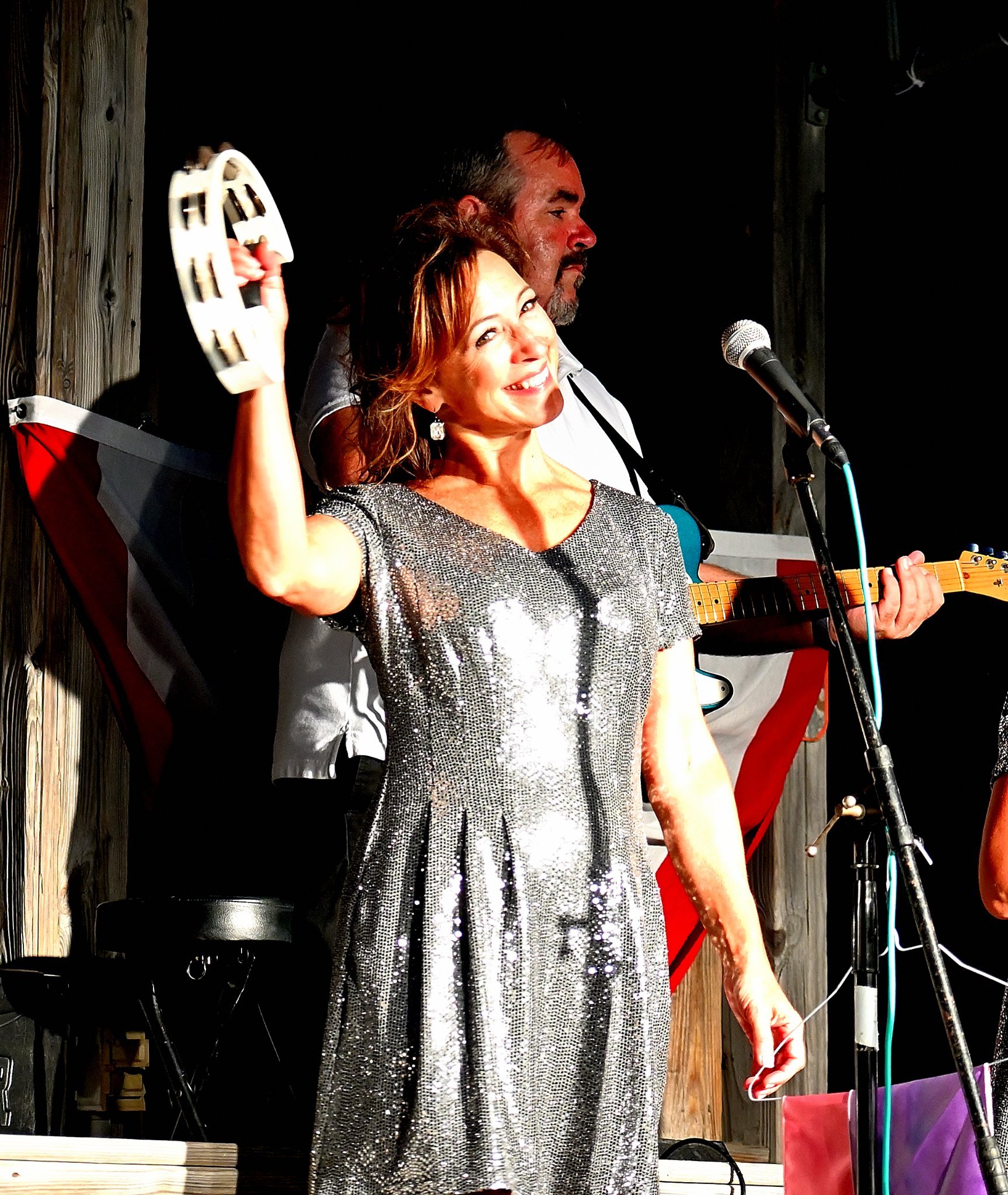 Julie - Vocals

Julie is not only a backup singer and manager for Jesse Garron's Tribute to Elvis, but she is also Jesse's wife.  She has been with the group since its inception.  Their daughter, Abby, is also one of the backup singers.

Julie credits her parents for her love of music.  Her mother was a music teacher who taught her to play piano and encouraged her to learn and play violin in the school orchestra. Her father was a former member of a 4-piece vocal group, The Four Chaps.  She fostered her ear for harmonies by performing in school choruses, folk groups, and the Wilmington Music School's annual opera, "Amahl and the Night Visitors".  She also occasionally performs with an acoustic cover band that features 3-part harmonies and rotating lead vocals.  Her musical influences have been Billy Joel, James Taylor, the Zac Brown Band, and just about every country diva, especially Shania Twain, Faith Hill, and Martina McBride. 
Julie is also a singer-songwriter.  Influenced by her young children, she wrote her first song in 2003.  Her originals have been considered highly marketable and have earned awards in various contests and forwards to music libraries for TV/film placement consideration.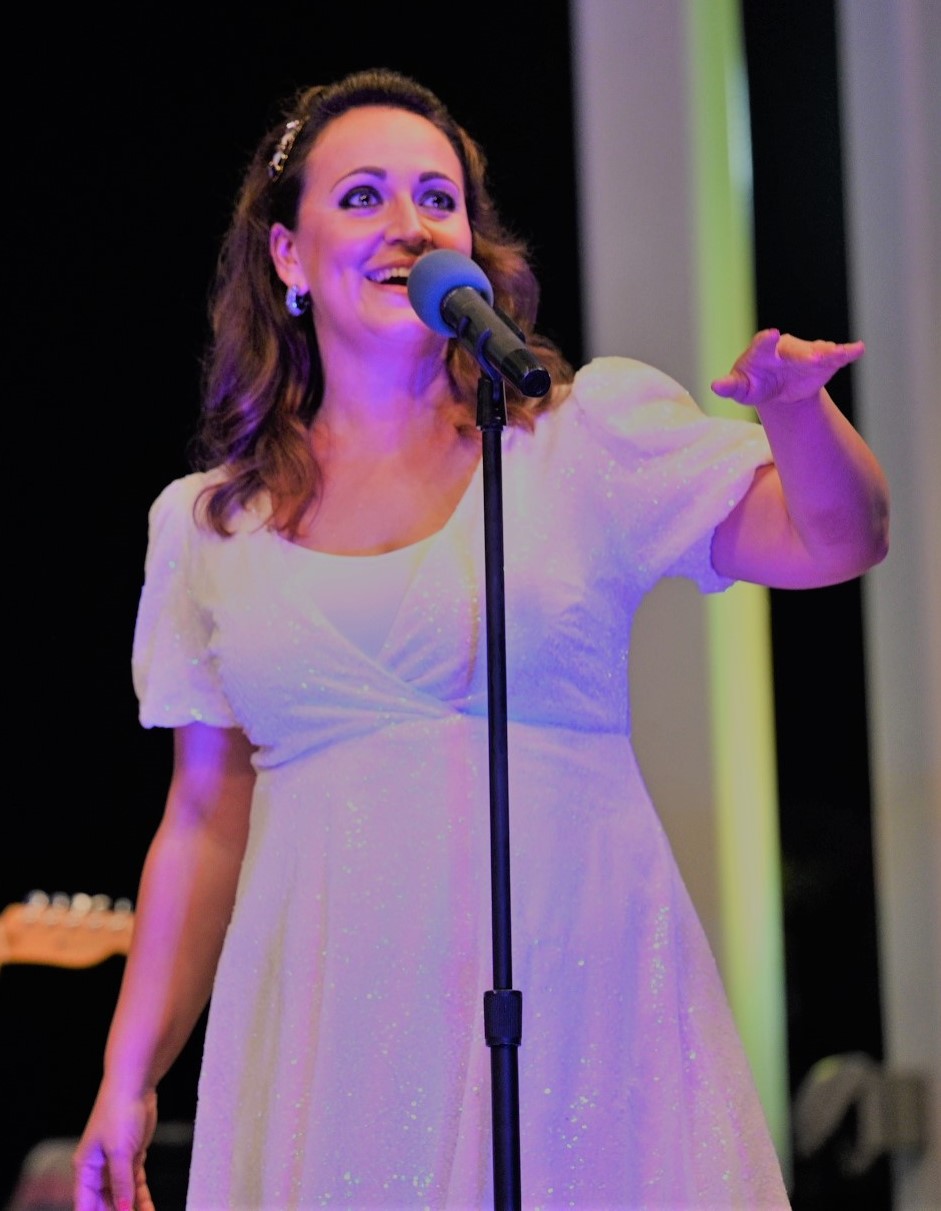 Jessica - Vocals
Jessica has been singing since the age of 4.  She has a degree in music from the University of Valley Forge and an extensive knowledge of the Elvis catalog.  She loves being a part of the Jesse Garron Band which she joined in 2021.  Her ability to harmonize offers the rich vocal backup that was a crucial part of the Elvis concert years. She also plays piano.  
When not performing with Jesse, Jess sings with a local cover band in South Jersey.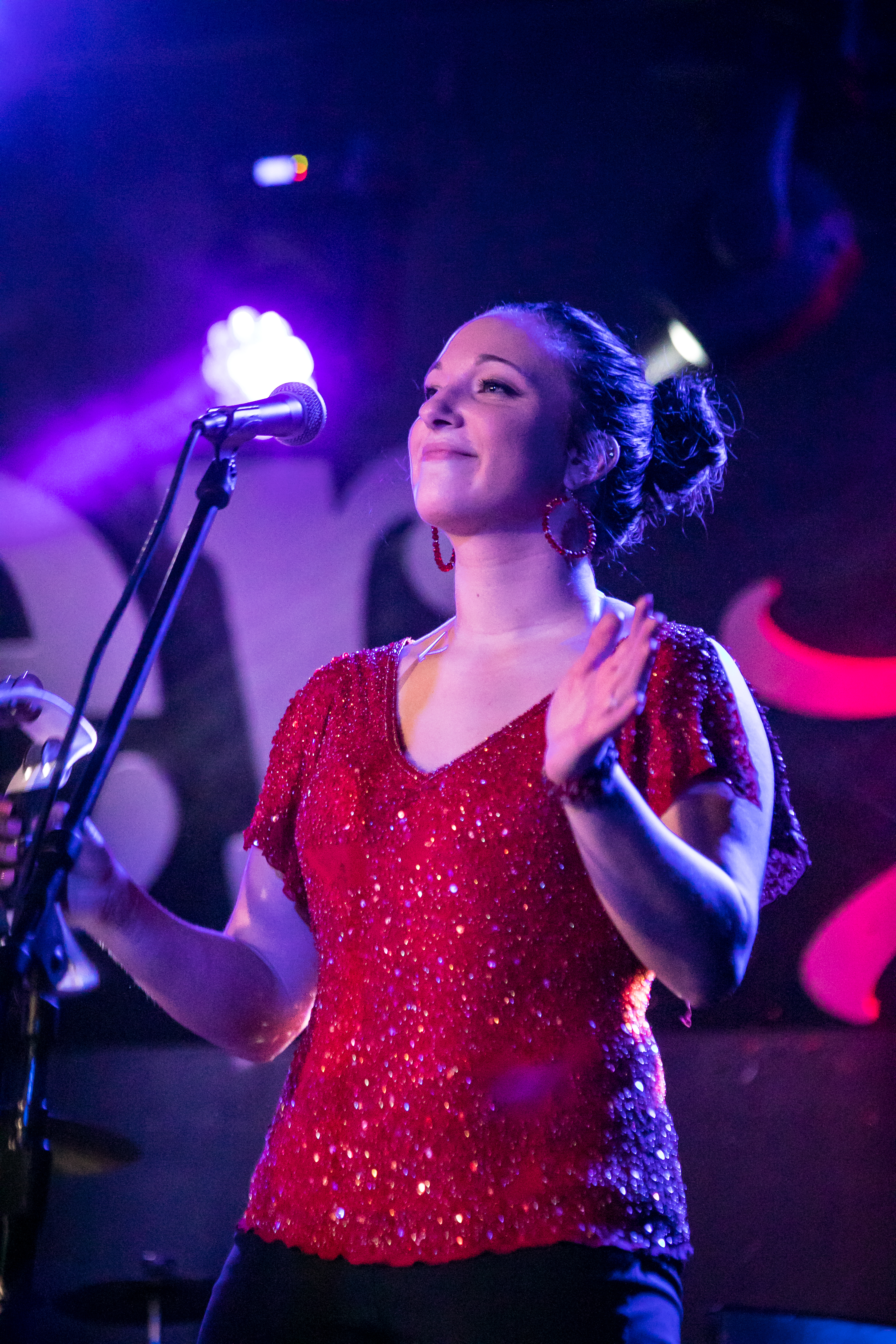 Abby- Vocals

Abby has been a backup singer for the band since 2010 but has been a fan of the show since childhood.  Her parents are both in the show, and she often jokes that listening to them practice was like her lullaby growing up. 

Abby began singing full songs at the age of 3.  She has a knack for memorizing lyrics after hearing songs only a few times. She is comfortable singing in front of an audience having performed solo in her high school talent show and in various surrounding venues.  She also has a talent for finding harmonies in songs.
She is currently traveling but will sing with the group when in town.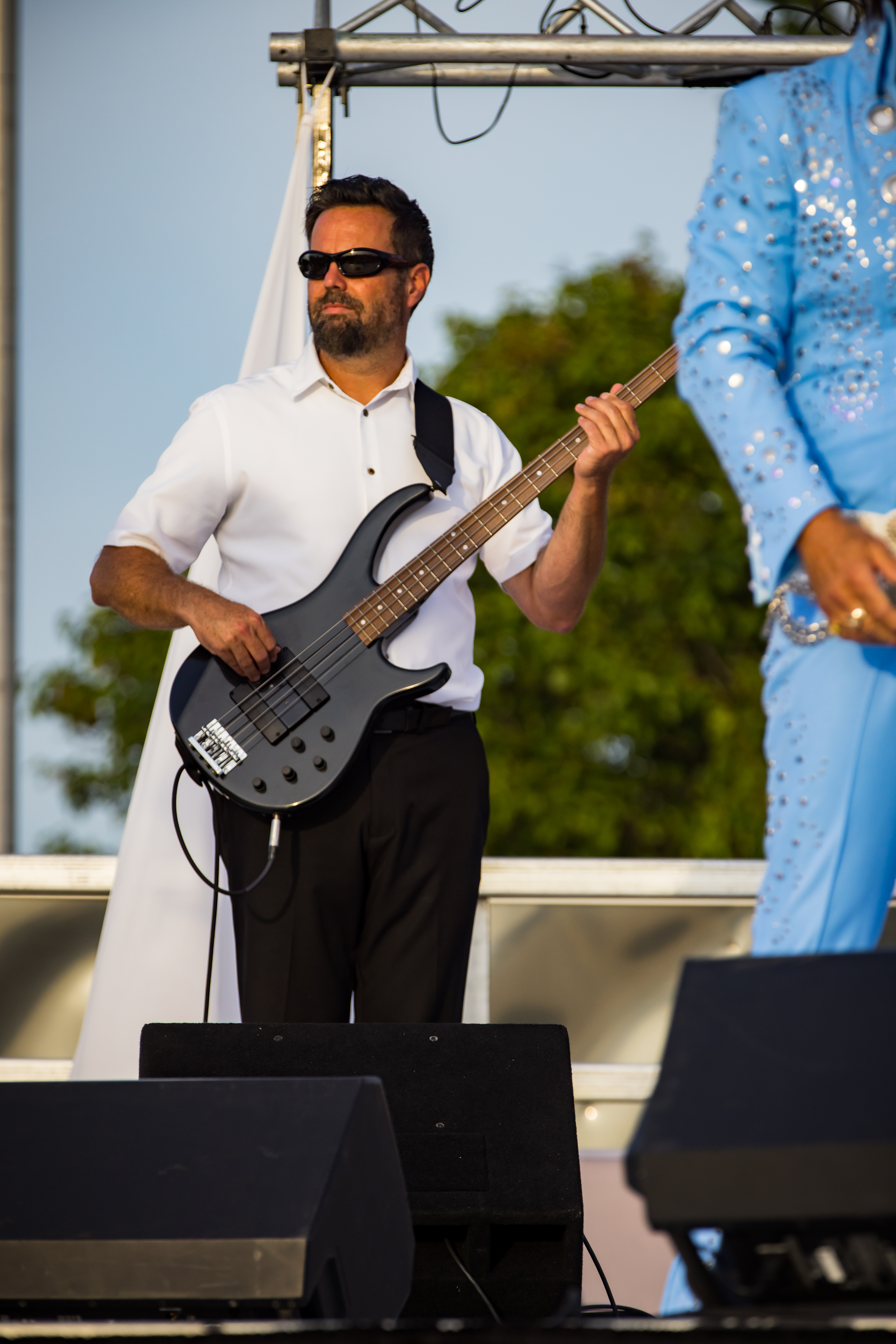 Matt - Bass Guitar
Matt started playing bass after brief stints as a drummer and guitarist. After witnessing Spiro Gyra's then bassist Oscar Cartya be the unexpected star of the show at one of their concerts, he bought a bass the next day. He jumped into Delaware's jazz scene as a teenager before moving to reggae, rock, country, and wedding bands. 
Matt has played in several Elvis tribute bands as well as a Steely Dan tribute. He joined the Jesse band in 2021.
Matt also designs and builds his own line of electric basses.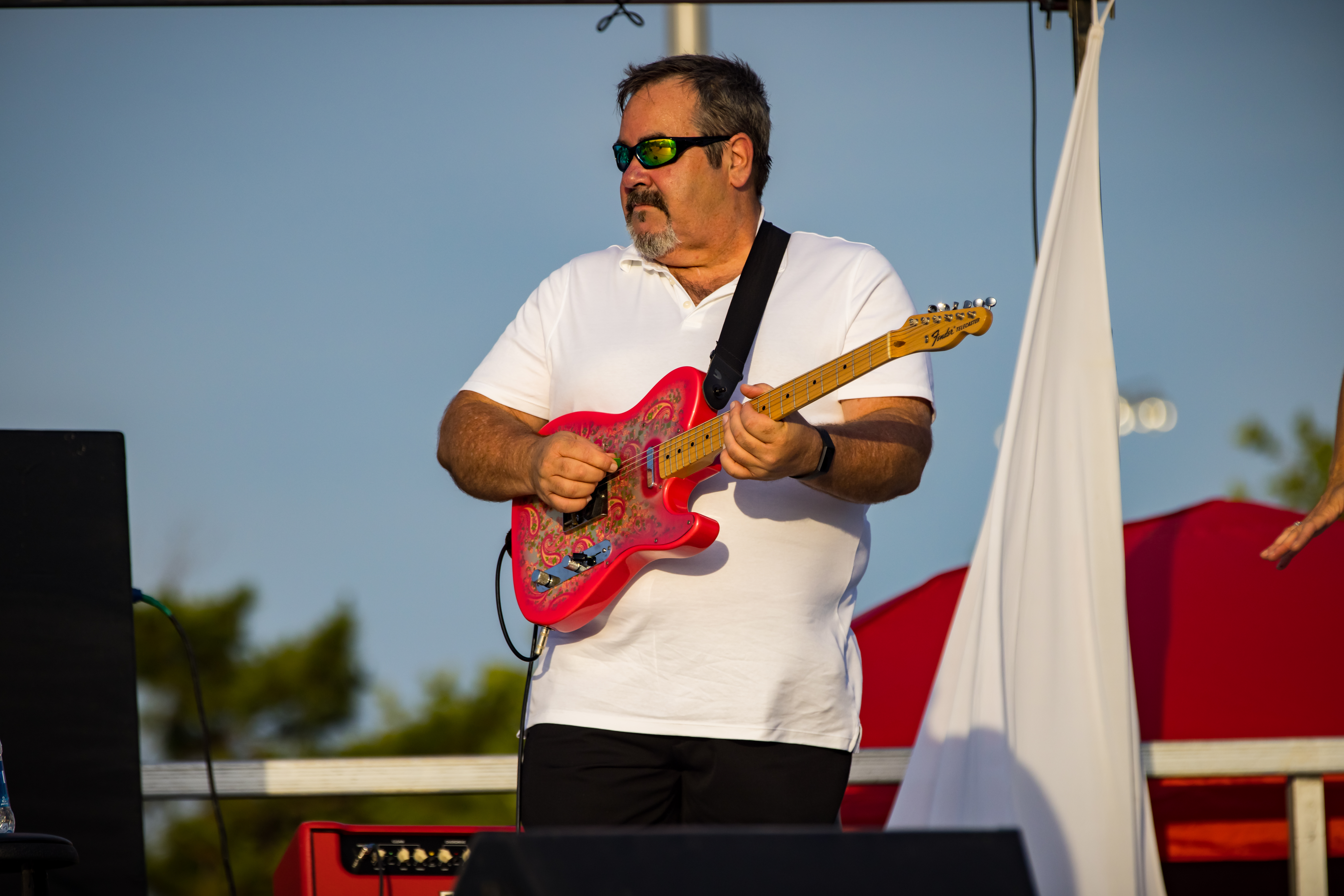 Mike - Lead Guitar
Mike has over 40+ years of playing experience. He played his first gig with Jesse Garron in 2019.  His styles include, but not limited to, Country, Rock, and Blues. Throughout his career, he has performed with several regional bands including Sage, Eagle Creek, Late Nite Rodeo, and Acoustic Kitty Project.  Mike has backed artists such as David Houston, Jean Shepard, and Hank Thompson; along with Marty Haggard, Georgette Jones, and Dion Pride, with the Cramer Brothers Band. He has opened for the likes of Merle Haggard, George Jones, Charley Pride, Kenny Chesney, Willie Nelson, Loretta Lynn, Sammy Kershaw, The Mavericks, and other various Nashville artists. In addition to playing Elvis music, he has backed various tribute shows such as Dolly Parton, Garth Brooks, and the MegaStars of Country tribute show of Alan Jackson, George Strait, and Brooks & Dunn.  Mike is also the owner of Holland Studios in Bethlehem, PA.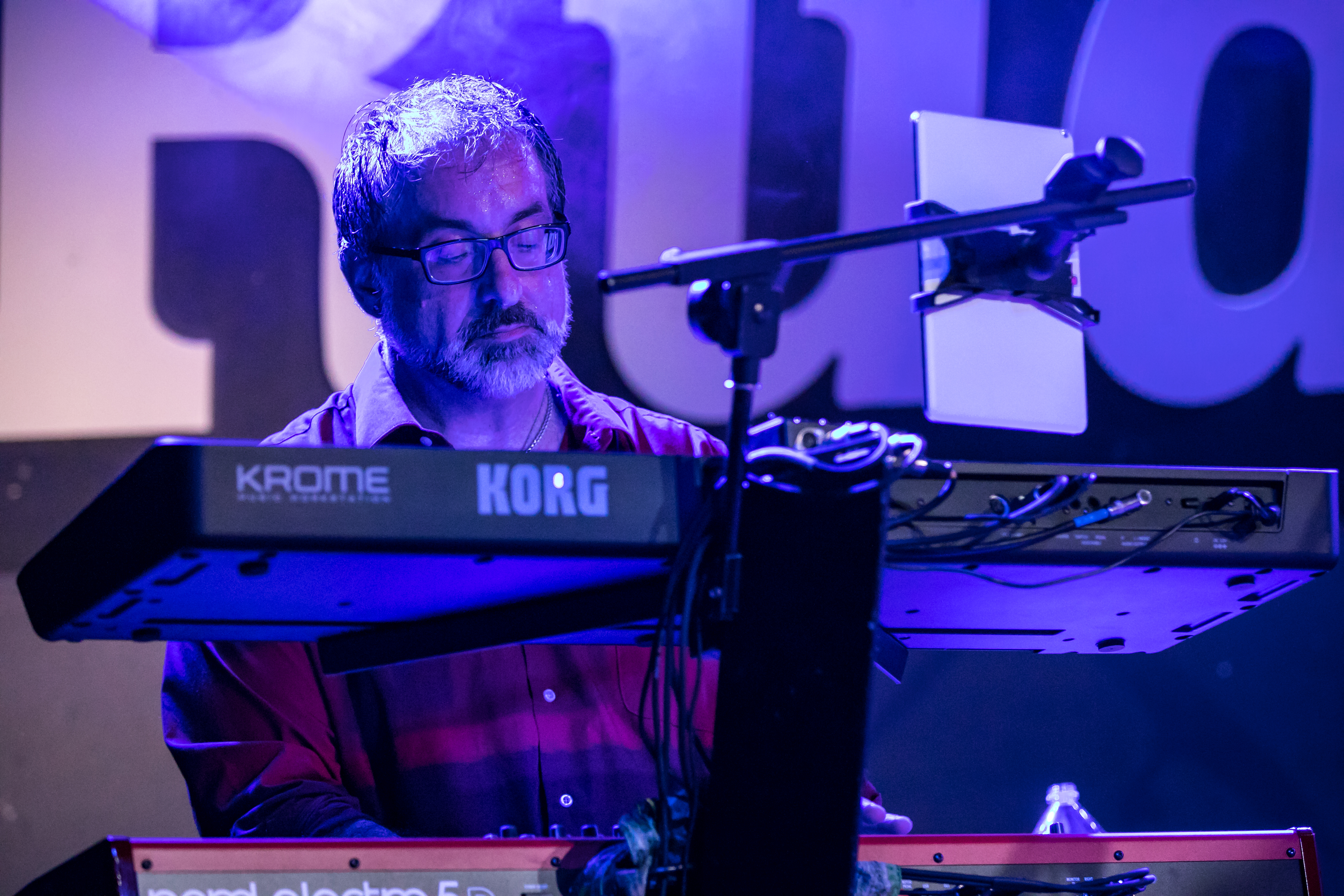 Joey- Keys
Joey was raised in a musical home.  His mother and father were both musicians.  Joey started playing the piano at the age of 6. Then later at the age of 10 took interest in the saxophone. Joe and his brother, Scott, a drummer, played music together constantly influenced by artists like John Klemmer, Dave Grusin, Chic Coria, Boz Scaggs, Billy Joel, Elton John, Hall and Oats, Toto, and many others dreaming about their chance to play on stage someday.
At 14, Joey was exposed to keyboards and synthesizers. At that time the focus was on live performance. Joey has worked with some of the area greats such as John Kilhnic, Charles Lee, Frank German, and Dominic Masterangleo. In the mid 80's Joey was introduced to Martin Coe Miller; an avid keyboard player and one of the areas most active working musicians.  He went on to work for his first band, "Conspiracy" and later formed the band  "Shake Dog Shake" where he met bass player Ric Cavanaugh.  "This guy is a walking music library and absolutely the best bassist around."  Ric recruited him for the Jesse Garron band and introduced him to the world of Elvis including the music style, capacity crowds, and travel opportunities that comes with it.  He's been with the group since 2009.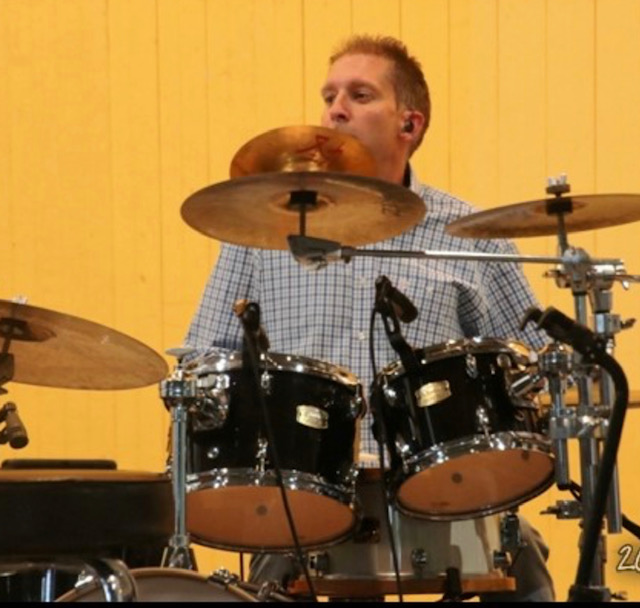 Bill - Drums
Bill's experience as a drummer has given him the opportunity to open for Nashville acts such as Tommy Cash, Marty Haggard, Dion Pride, and play for country groups the Cramer Brothers, Nashville Musix Company, and Johnny Counterfit. He has performed in 38 states in US and Canada for venues ranging from large casinos and festivals, to intimate stages and theatres.
His passion for Elvis and his music has prompted him to learn the catalog and become the go-to drummer for various Elvis Tribute Artists.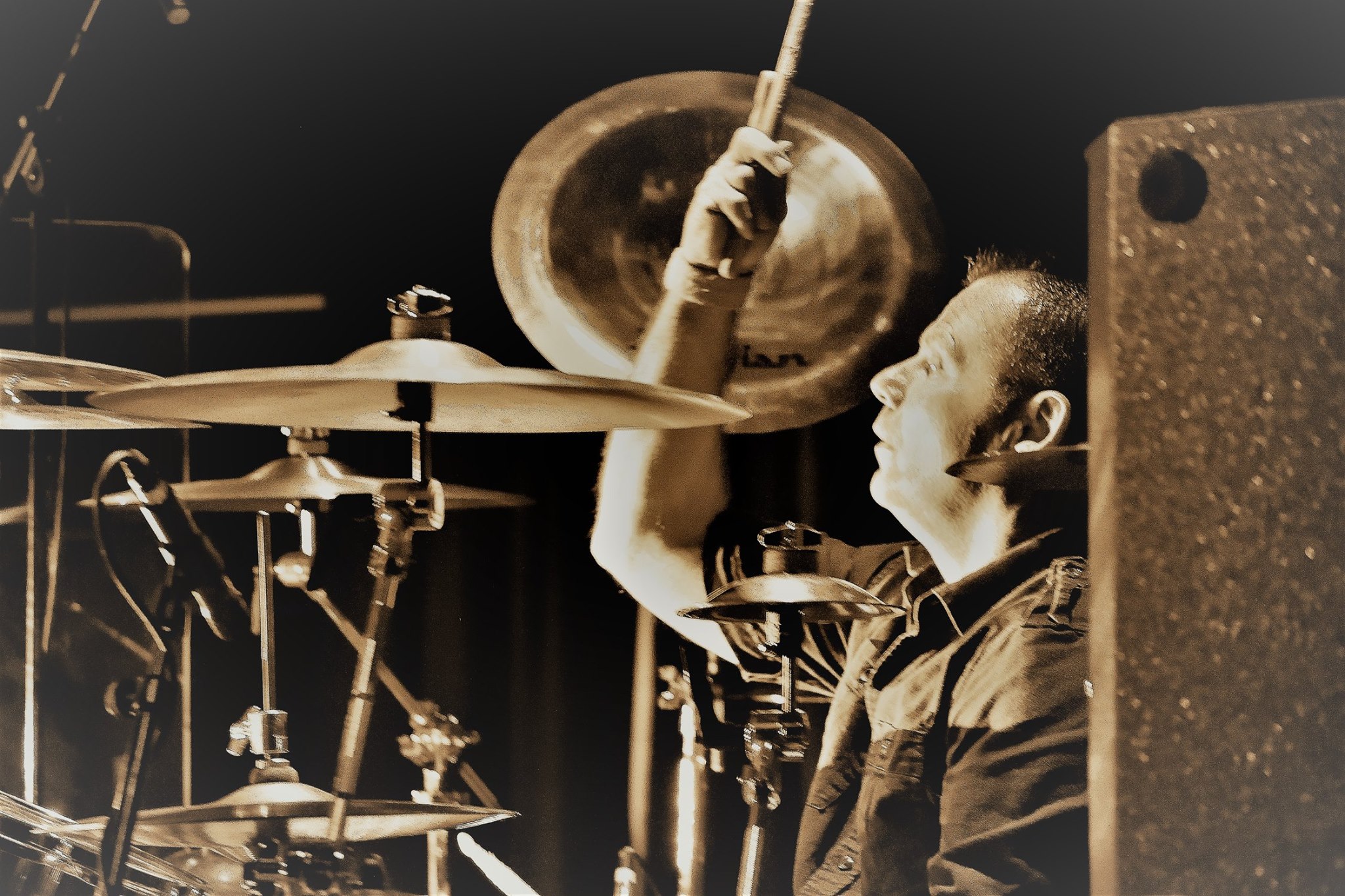 ED- Drums

Also known as "Bam Bam," Ed was with Jesse Garron since live musicians were added to the act in 2004.  Ed provides the drum beat and,often entertaining, Ronnie Tutt influence to the show.

In addition to the Jesse Garron Band, Ed plays with other local groups and will fill in when needed.